August Monthly Market Update & July Statistics


August 2020 Market Update
Space, access to outdoors drawing homebuyers to B.C.'s Interior during pandemic: real estate groups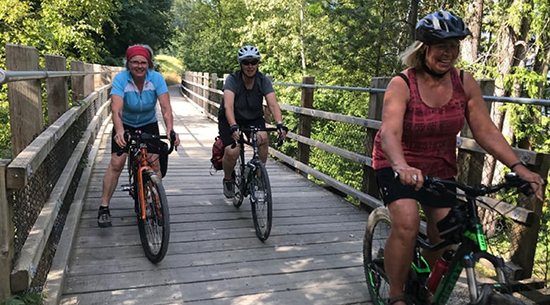 Property sales in B.C.'s Interior are on the rise, and real estate agents say a growing number of their clients are people looking for more space to wait out the COVID-19 pandemic.
After a spring dip attributed to the coronavirus, residential sales in the Okanagan and Shuswap regions increased in both June and July, according to new numbers released by the Okanagan Mainline Real Estate Board.

Click the link below to view the monthly market statistics for your area in an easy to understand infographic. Listings, sales and prices are summarized for condos, townhomes and single-family homes in cities across BC.

Staycation 2020: B.C. summer deals and destinations you may have overlooked

From remote high-end retreats normally reserved by international tourists to affordable and off-the-beaten-path family-friendly adventures, there are some deals and hidden gems to uncover in B.C.'s backyard this summer.

Overlooking a private glacial lake in the Chilcotin, the Chilko Experience Wilderness Resort offers grizzly bear viewing, horse riding, and all the toys you need for nature's playground – at a cost of US$2,950 per person for a three-night stay.
B.C. Real Estate News
BRITISH COLUMBIA
LOWER MAINLAND
WHISTLER & SQUAMISH
VICTORIA & VANCOUVER ISLAND
OKANAGAN
This communication is not intended to cause or induce breach of an existing agency agreement.

**Should you no longer wish to receive this communication, please reply to this email with "Unsubscribe" in the subject line.

©2019 Macdonald Realty Ltd. 2105 W 38th Ave, Vancouver, B.C. V6M 1R8 | macrealty.com